Get in front of the motivated customers in your target market
Is your business missing out on the benefits of Google Ads?
Over the past 10 years New Zealand businesses have made a unanimous shift away from Yellow Pages to the web - the material evidence is a greatly diminished Yellow Pages at the bottom of your drawer or recycling box. Many of those businesses have reinvested their former Yellow Pages budget into Google Ads, with a desire to get the very most out of their online presence on Google.
Why? - Because over 90% of internet searches are done on Google.
Google has evolved to make the ads on local New Zealand service search results more and more prominent, to the point where businesses that don't have Google Ads - are guaranteed to be losing out.
This desktop computer screenshot shows a standard local service search result on Google.co.nz.
All of the highlighted results are Google Ads.
There is every likelihood that a potential customer will find what they are looking for in these results at the top of page 1, without needing to look any further.
Is your business one of these on a relevant search result for your industry and area?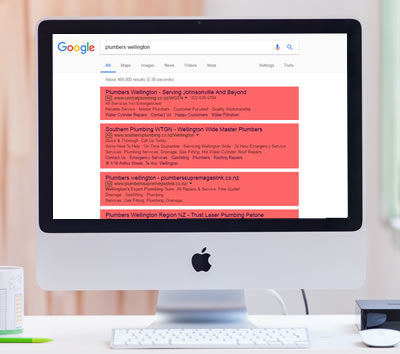 Google is in over 70% of Kiwis pockets - on their phones
As mobile technology has become an easy and affordable way for nearly all New Zealander's to access the web. Googles presence is now literally within arm's reach 24/7.
Google Ads are every bit as prominent on mobile devices as they are on desktop computers.
So when your customers turn to their phone or tablet for your service - the chances are that unless you have Google Ads - your business is failing to get immediate exposure.
Opportunities for your business
Google Ads is extremely efficient compared to the hit and miss nature of traditional forms of advertising. Your ads only come up for people actively searching for you product or service. And as Google Ads is a pay per click system - you are only charged when a user clicks your ad.
With Google Ads you have the control to target your customer for the services or products that matter most to your business, in the right place, at the optimum time. If done with care, this can even include your competitors' names, brands and promotions.
The position of your ad in the Google Ads auction is based partly on how much you are willing to pay per click and also on the quality of the ad and ad formats you use. Google makes no secret that it shows more useful ads in higher positions, even if you have lower bids, so with a limited budget you can at least compete by having high quality ads and ad formats.
There is now a lot of Google Ads competition, but the opportunities remain because many existing Google Ads accounts are DIY jobs, or are not managed by a professional - if they are managed at all.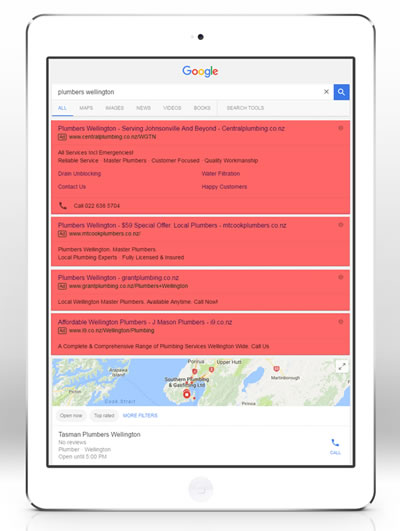 Top Tier Google Ads services
We are fully certified Google Ads partners, with over a decade of industry experience.
Our Google Ads agency performance scorecard ranks us in the Top 5% of agencies worldwide.

Screenshot taken - March 2016
To read about what to expect from your Google Ads partner, read this guide from Google: Working with Third-Parties >
Why choose us for your Google Ads management?
We do an outstanding job with budgets as low as $200 per month including our fee.
Our mobile responsive websites tick all the boxes that Google recommends for success with Google Ads, including elite level speed and user experience on Google Developer tests.
Because our primary service is website development - we are able to proactively improve landing page experience. This helps improve your Google Ads Quality Score and Ad Rank - making your budget more competitive and increasing your chances of conversion.
We take enormous pride in what we do, with ongoing attention to detail - this is validated by our Top 5% Google Ads agency performance scorecard.
To stay Google Ads certified - we need to pass fundamental and advanced exams annually, consequently we keep up-to-date with developments within the Google Ads system, and this means your account is always advancing with Google Ads best practice.
Superior Click Through Rates:
Our click through rates are 4.9x higher than the industry average.
Read more about our Search performance >
Complete Heat's - Slice of Pie Google Ads Experience
"Since moving to Slice of Pie Google Ads our rankings have improved to first or second in all key word related ranking reports, and we have quadrupled the traffic through our website.

We feel that while other companies are floundering in the market at the moment we are experiencing growth due in no small part to our advertising with Slice of Pie.

We would highly recommend to any business thinking of making the change to get on board."
Dave Ryan,
Complete Heat, Auckland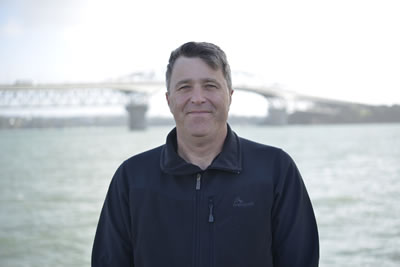 Find out more about how Google Ads can help drive more business to your business:
Sources:
Bridgeman, Shelley: Yellow Pages - 'wasteful and inconvenient'
[http://www.nzherald.co.nz/lifestyle/news/article.cfm?c_id=6&objectid=10796125] [Apr 2, 2012]
Drinnan, John: Second restructuring of debt for Yellow Pages
[http://www.nzherald.co.nz/business/news/article.cfm?c_id=3&objectid=11466798]: [Jun 18, 2015]
Taranaki Daily News: Phone book getting smaller and smaller
[http://www.stuff.co.nz/taranaki-daily-news/news/2795879/Phone-book-getting-smaller-and-smaller] [Aug 26, 2009]
Gulliver, Aimee: Phone books may be phased out
[http://www.stuff.co.nz/business/industries/69462300/Phone-books-may-be-phased-out] [June 17 2015]
Google: About cost-per-click (CPC) bidding
[https://support.google.com/adwords/answer/2464960?hl=en]
Research New Zealand: A Report on a Survey of New Zealanders' Use of Smartphones and other Mobile Communication Devices 2015
[http://www.researchnz.com/pdf/Special Reports/Research New Zealand Special Report - Use of Smartphones.pdf]: page. 2, para. 1 [2015]